The Catlins are one of the most beautiful and remote parts of New Zealand. Its rugged and untouched natural scenery makes it a must-do.
However, some of the things that makes The Catlins so great also make finding and choosing the right accommodation in The Catlins quite challenging. Its remoteness and low population density means the options are limited.
You can't expect to find luxury hotels lining the beaches in The Catlins (you should check out our Queenstown accommodation guide for that), instead your best options will range from charming guest houses to boutique motels and camping grounds.
To make your life a bit easier, we've put together all of our top picks for places to stay in The Catlins.
Best Accommodation in The Catlins
If you're after the perfect place to stay while exploring The Catlins, you'll want to check out some of the best accommodation options available.
From charming bed and breakfasts to scenic campsites, there's something for everyone in this beautiful corner of New Zealand.
So whether you're looking for a romantic getaway or an adventure-filled retreat, read on for some of the best places to stay in The Catlins!
1. Mike and Jenny's Kaka Point Accommodation
For some of the most beautiful and serene accommodation in the Catlins, look no further than Mike and Jenny's place in Kaka Point. With stunning views of Nugget Point Lighthouse and the rolling waves of the ocean, this is the perfect spot to relax and take in all that nature has to offer.
The property is also just a few minutes' walk from the beach, making it easy to enjoy a morning or evening stroll on the sand.
Mike and Jenny are wonderful hosts, always happy to help out with advice or recommendations for things to do in the area. They will make you feel right at home in their comfortable guest house, which has everything you need for a relaxing stay.
Mike and Jenny's was our favourite accommodation in The Catlins. Their place is super reasonably priced. The only catch is it's often booked out so we recommend booking as soon as possible.
2. Seascape Accommodation Kaka Point
Situated on the beachfront in Kaka Point, Seascape Accommodation offers guests stunning ocean views. The property is modern and well-maintained, with plenty of facilities for guests to make use of. There is a coffee machine available for guests to help themselves to early morning caffeine fixes, and the living area features comfortable furniture as well as a dining table.
The accommodation consists of 3 apartments each with one bedroom and one bathroom, and can comfortably sleep four people. Guests will appreciate the excellent location – right on the beachfront – as well as the hosts' knowledge of the local area. They are happy to share tips on where to find the best food and drinks, as well as things to do in the area.
For accommodation in Kaka Point, we highly recommend the Seascape Accommodation. It's perfect for a romantic getaway, a family holiday or a weekend break with friends. Plus, you can't beat the stunning views.
3. Nugget View Kaka Point Motel
If you're looking for a great place to stay while visiting the stunning Nugget Point Lighthouse, Nugget View Motel is definitely worth checking out. This accommodation is located right on the water's edge, and offers beautiful views of the surrounding area. What makes it really great, however, is the fact that it's also just a short walk away from the beach – perfect for those who love to spend their time in the sun and sand!
In addition to its prime location, Nugget View Motel also offers a range of great amenities to its guests. These include free WiFi, laundry facilities, and off-street parking. Plus, if you're looking for something to do during your stay, there are a few great options nearby in Kaka Point.
4. Kaka Point Spa Accommodation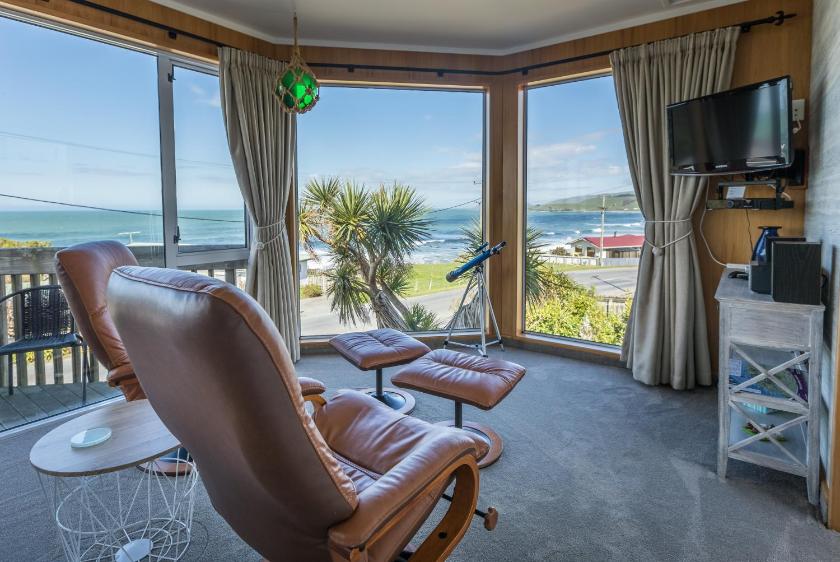 Kaka Point Spa Accommodation is a luxury accommodation and spa retreat in the heart of The Catlins, offering stunning views of the Pacific Ocean and lush green landscapes. Guests can enjoy a range of spa treatments in the privacy of their own room, or take a relaxing walk along the beach which is just a few minutes' walk away.
The accommodation is perfect for a few days of relaxation and exploration of The Catlins, with good walking distance to food and drink options, as well as some beautiful beaches.
Kaka Point Spa Accommodation offers off-street parking, and thoughtful amenities such as Wi-Fi and tea/coffee making facilities.
The host is very welcoming and accommodating, and will do everything they can to make your stay enjoyable. Forr a luxurious getaway in one of New Zealand's most beautiful locations, Kaka Point Spa Accommodation is the perfect choice!
Catlins Luxury Accommodation
If you're looking for a luxurious and relaxing place to stay in the Catlins, you'll love our selection of top-rated luxury Catlins accommodation options!
5. Breadalbane House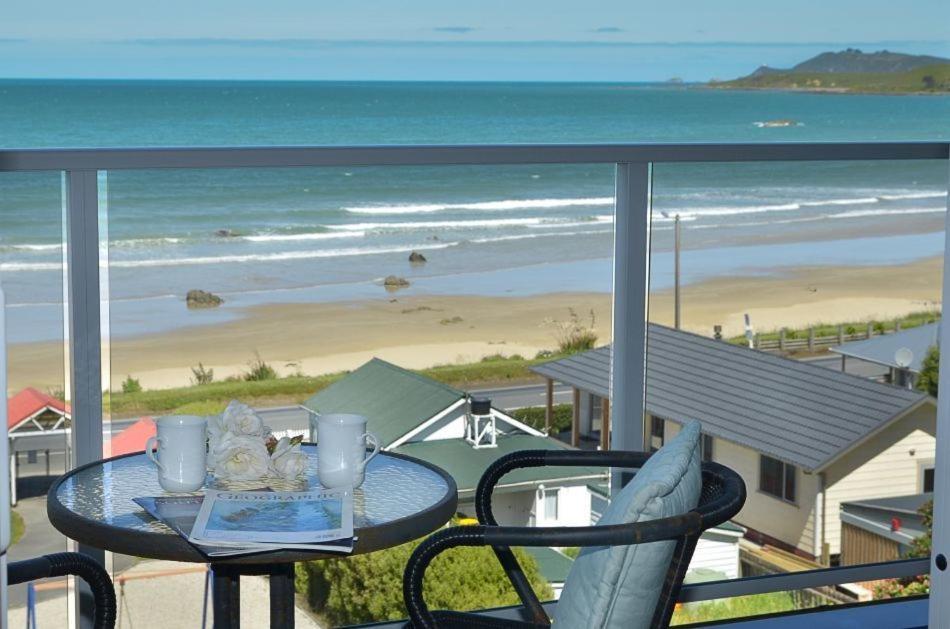 Breadalbane House is a great luxury accommodation in The Catlins. With stunning views of the ocean and the lighthouse, this property is a true paradise retreat.
The house is spacious and comfortable, with all the amenities you could need. Plus, the hosts are friendly and welcoming, making your stay even more enjoyable. If you're looking for a gorgeous and luxurious escape, Breadalbane House is definitely the place to go.
6. Molyneux House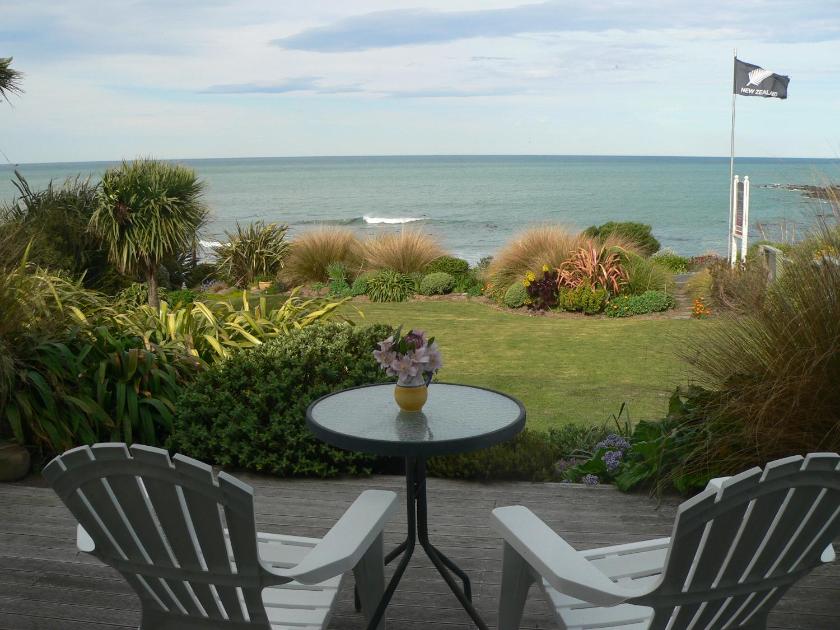 Molyneux House is the perfect place for a relaxing getaway in the heart of the Catlins. This charming accommodation offers guests a comfortable studio with a stunning view of the Pacific Ocean. The hosts are welcoming and ready to help with anything you may need, while the breakfast is generous and full of delicious local products.
The Catlins is a great place to visit and accommodation like this is a rare find. With its close proximity to Nugget Point and other beautiful landmarks, Molyneux House is the perfect place to stay while exploring this wonderful corner of New Zealand. Thanks to the ample parking on-site, it's also easy to come and go as you please.
Make sure to book your stay at Molyneux for a touch of luxury.
7. Catlins Mohua Park Accommodation
For accommodation that's a little bit off the beaten path, Catlins Mohua Park is perfect. Set amongst rolling hills and native forest, this park offers beautiful views and plenty of peace and quiet. Plus, there's a lovely comfy bed to relax in after a long day of exploring.
The location is great if you want to get away from everything for a quick break – it's the perfect place to relax and enjoy the natural surroundings. The park is also close to some great hiking trails, so it's perfect for nature lovers. And if you're lucky, you might even see some of the native wildlife on your visit.
Catlins Mohua Park is a true hidden gem.
Catlins Camping Grounds & Holiday Parks
Places to camp in The Catlins are abundant and you'll be spoilt for choice. There are some amazing Catlins camping grounds in the area, and many of them offer stunning views of the coastline and rolling hills.
Here are our favourite Catlins holiday parks and campgrounds.
8. Purakaunui Bay Campsite
If you're after a beautiful and secluded campsite, Purakaunui Bay Campsite is perfect. This site offers stunning views of the ocean and beach, as well as plenty of privacy. Purakaunui Bay Campsite is also located close to several great hiking trails, making it the perfect place to stay while you explore the area.
Getting to Purakaunui campground is easy – it's located just off of the Purakaunui Falls Road where you can find the famous and, frankly, stunningly beautiful Purakaunui Waterfall.
The sunsets here are also amazing, so be sure to stick around for a while and take in the views!
9. Catlins Newhaven Holiday Park
For exploring the wider Catlins area while camping in a great spot, look no further than Newhaven Holiday Park. This family-owned and operated park is situated right on the beach, making it the perfect spot to relax and take in the stunning coastal views.
The park offers a variety of private facilities, including cabins, camping and caravan sites, as well as a range of amenities such as WiFi, laundry facilities and a playground. Plus, if you're lucky you may even get to meet Rudy – the resident cat!
Newhaven Holiday Park offers affordable and relaxing accommodation in one of New Zealand's most beautiful regions.
10. Kaka Point Campground
Kaka Point Campground is a fantastic place to stay in The Catlins, due predominantly to it's convenient location in Kaka Point.
The campground has great facilities including a clean kitchen, bathrooms and laundry. The staff are also super kind and friendly.
Where to Stay in the Catlins
Nugget Point & Kaka Point Accommodation
Arguably the most beautiful place, and certainly the most popular, to visit in The Catlins is the Nugget Point Lighthouse. For this reason, many travellers decide to stay in areas that are conveniently located to this key attraction. This becomes especially important if you're keen to watch the sunrise here.
Kaka Point is located extremely close to the Nugget Point Lighthouse, as well as being centrally located to a lot of other activities in The Catlins. This, combined with the gorgeous beach, makes Kaka Point as the best area to stay in The Catlins.
Papatowai Accommodation
Papatowai is another great option, located further South along the coast. For travellers looking to spend a bit of time relaxing by the beach, and perhaps less time adventuring, this would be our pick.
Papatowai accommodation is a bit sparse, but it's location near the key attractions and the beach make up for this.
Owaka Accommodation
Owaka is a quirky little town located near Kaka Point. It's similarly, centrally located for The Catlins, with a good variety of accommodation options, restaurants and amenities due to it being a larger town.
That said, we don't recommend staying in Owaka as it is not on the beach and the other areas are so much nicer.
Curio Bay Accommodation
Curio Bay is one of the nicest parts of The Catlins in a somewhat more rugged, Southern location.
Our preference remains to stay up near Kaka Point, however, Curio Bay makes again for a great, relaxing spot in a slightly more remote area. If you're planning for 2 or more nights, then we'd recommend a night around Curio Bay and then a night up in Kaka Point.